We supply many types of fluoropolymer coatings on steel, aluminum & galvanized substrates. Sizes up to 80' in length with over 26 years experience.
Powder application
Wet Paint application
7 & 10 stage conversion pretreatment for aluminum

SureKote-Z

™

 zinc bases for steel

Custom color matching & a f

ull line of colors 

available from all major manufactures.
5, 10, 15 & 20 Year warranty systems.
Surekote FP/Q 10™ Systems are a 5 or 10 Year system designed as a Premiere application that provides substantially better than a standard Powder coating or Wet Spray system utilizing a fluoropolymer or Q Series coatings. Matches or Exceeds AAMA 2603 & AAMA 2604 Requirements
Surekote FP/Q 12™ Systems are a 15 Year system designed as a ultimate application that provides the best upgrade to a standard Powder coating or Wet Spray system utilizing a fluoropolymer or Q Series coating. Matches or Exceeds AAMA 2605 Requirements 
Aluminum Extrusions
Steel, Aluminum and Galvanized Stair Systems
Steel or Aluminum Panels
Door systems
Canopies
Sun Screens & Rain Deflectors
Drainage system Assemblies
Window & Facade Framing and Extrusions
Ladders and Fire Escapes
Hand Rails, Fencing, Gates & Guard Rails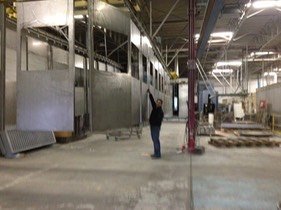 Steel Wall Panels Coating in a three stage FP System designed for a longer then 20yr life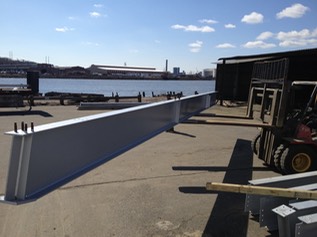 60' Steel Structural Beams Coating in a three stage FP System designed for a longer then 20yr life Surekote FP 12
Large Sun Screens three stage FP System designed for a longer then 20yr life Surekote Q 12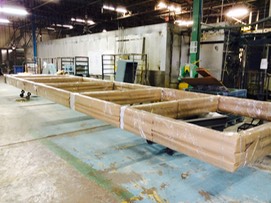 Large Steel Canopies done in a three stage FP System designed for a longer then 20yr life Surekote Q 12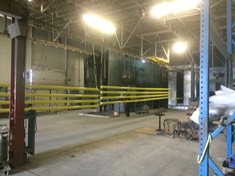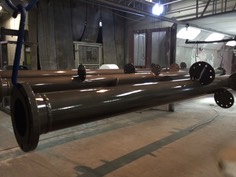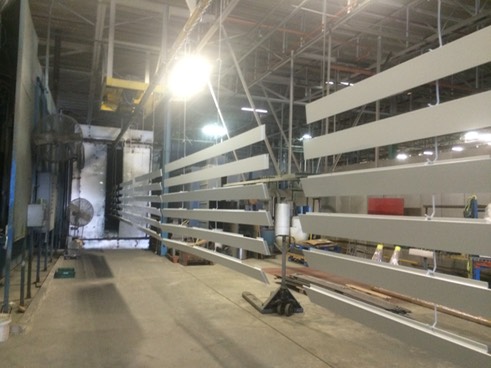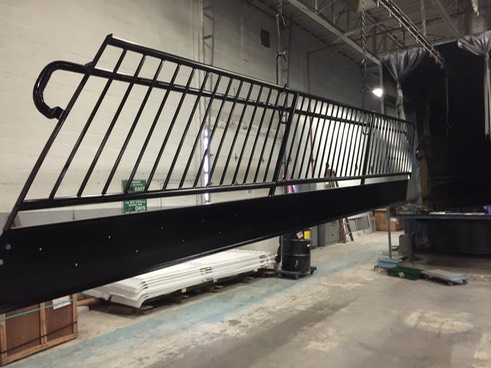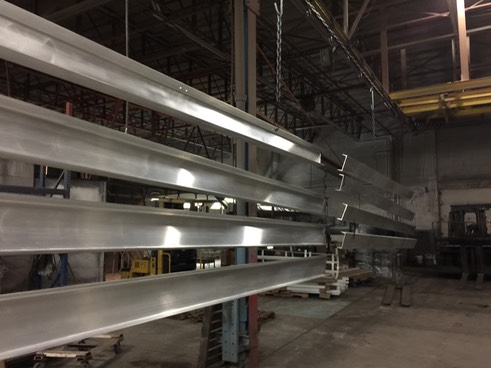 Large Aluminum Channels done in a two stage FP System designed for a longer then 10yr life Surekote Q 10 / AAMA 2604